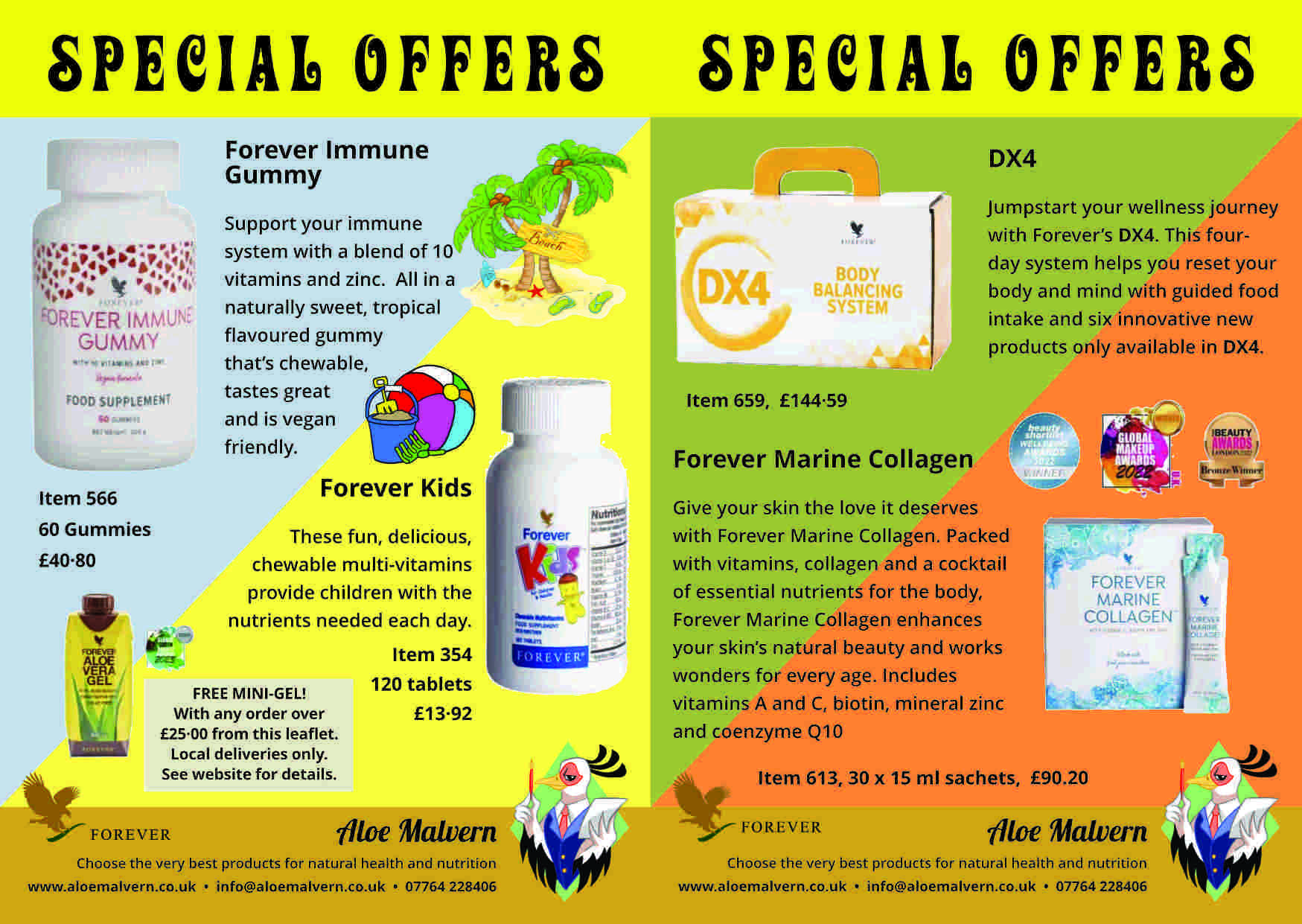 For orders of over £25 from the leaflet above, we will send you a free 330ml Gel drink from the range so you can try one of our wonderful Aloe Vera Gel drinks. (NB. It may not be the one illustrated as it depends on what we have in stock.)
If you would like to take advantage of our Summer Special Offer, you need to contact us directly (i..e. do not order through our shop!) – click on the 'Contact' link in the top right of this page – and follow the instructions for 'Local orders'. If you are not local, but either Anita or Robin have said you can take advantage of this offer, you too need to contact us through the online form, e-mail or by phone.
Give your skin a boost
How about reviewing your skincare routine as you start to think about looking fresher after spending the previous months protecting your skin against the Summer (even if cloudy at times) conditions.
Your hair may need to recover from the sun and wind, especially if you have been abroad to the Mediterranean with the heatwave there. Forever's Aloe Jojoba Shampoo and Aloe Jojoba Conditioner are great for this.
But whatever care we take around the surface of our skin, think about exfoliation to get rid of any dry skin cells. Try Forever's Smoothing Exfoliator once or twice a week or our Sonya Refining Gel Mask.
It's equally important to focus on giving our skin the best chance of looking its best through nutrition and supplementation. And Forever Marine Collagen is an important staple in taking a holistic skincare approach. This is because collagen helps to strengthen the skin, as well as promote both elasticity and hydration.
The Benefits of Collagen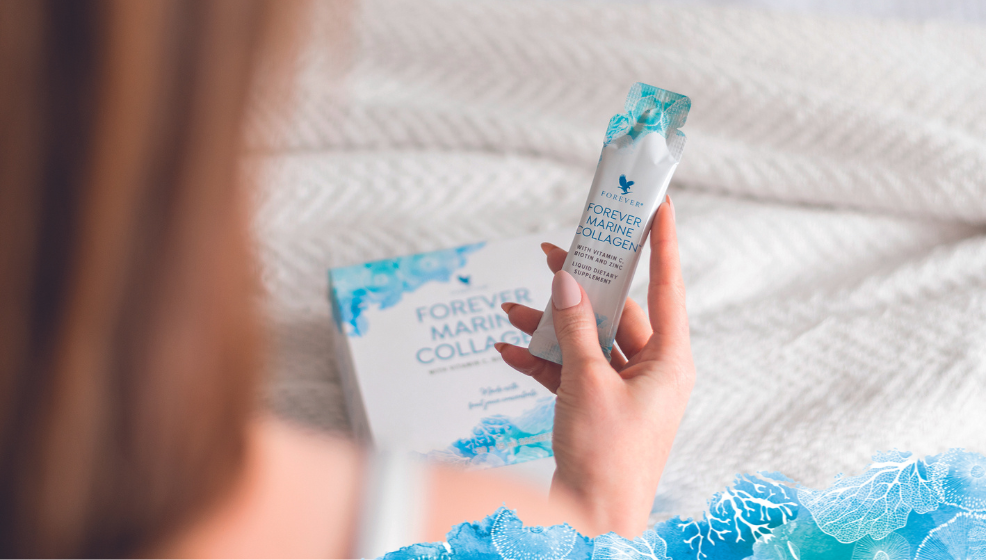 Being the most abundant protein in the body, collagen makes up nearly a third of the body's protein and is a building block of bones, skin, connective tissue, muscles, tendons and ligaments.
But did you know your gut lining even contains collagen? From roughly the age of 25, collagen production starts to decline, and from the age of around 30, this depletes by about 1% a year. No wonder Forever Marine Collagen is proving to be such a popular choice.
Alongside a good skincare routine, it is especially important to eat protein-rich foods that stimulate the body's own collagen production for an additional boost. It's also thought that sugar is not our skin's friend, so any reductions you can make in this area are always worth exploring.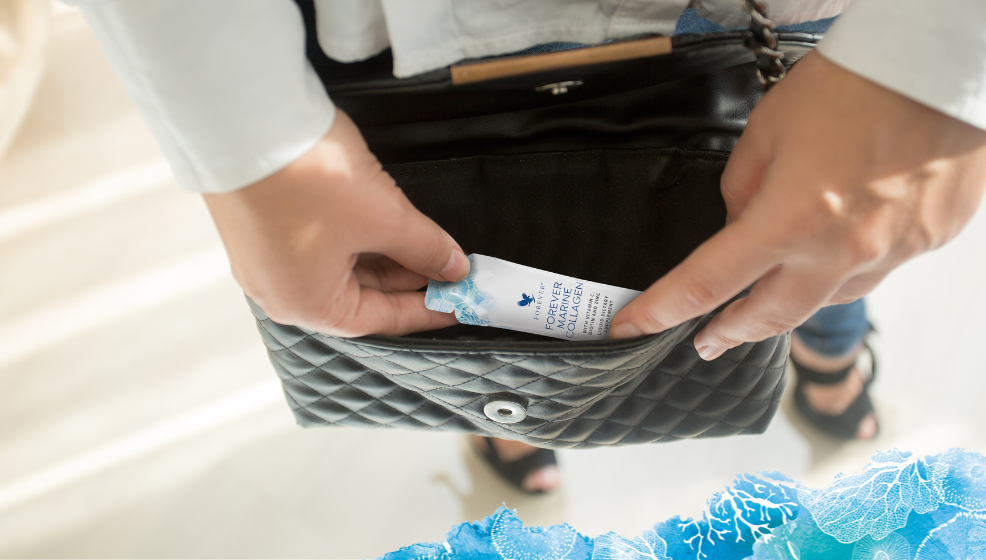 Forever Marine Collagen
Forever Marine Collagen contains highly bio-available collagen, which means it is easily absorbed by the body and helps to stimulate collagen production. Even better, the sachet form is great for any on-the-go lifestyle and makes it really easy to incorporate into your daily routine.
Forever's skincare range has achieved over thirty awards since 2017 and Forever Marine Collagen has three to date, including Best Collagen Supplement in the 2022 Beauty Shortlist Wellbeing Awards.
'Beauty' is still the main motivator in taking collagen supplements, which have become extremely popular over recent years. The global collagen supplements market was estimated at $1·99 billion in 2021 and was expected to reach $2·08 billion by the end of 2022.
With its rise in popularity, why not try Forever Marine Collagen and find out what all the fuss is about?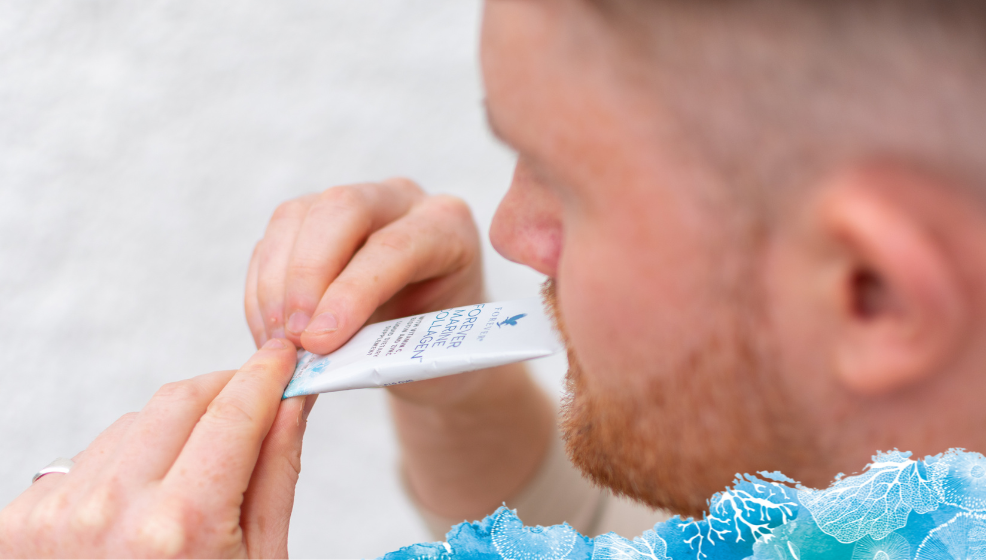 Code | 613. Customer price: £90·20 (30 sachets)
Aloe Cooling Lotion
Introducing Forever's Aloe Cooling Lotion. Despite the name, you can actually feel it warming! So, recharge and refresh tired muscles and joints with aloe, invigorating menthol, and soothing eucalyptus oil. Throw the Aloe Cooling Lotion into your gym bag and apply it to prepare your muscles for exercise, sooth affected areas after a tough workout, or massage it into your skin at the end of a long day.
Recharge tired muscles and joints with invigorating ingredients
Effective lotion with menthol, eucalyptus, and aloe.
Conditions skin and is easy to massage into muscles and joints.
Provides a powerful, refreshing sensation.
Helps ease tired muscles with a gentle, soothing effect.
Aids with recharging and refreshing post-exercise.
Quick-absorbing, non-greasy feel on the skin.
Perfect to put in your gym bag or on your nightstand, Aloe Cooling Lotion contains uplifting menthol, eucalyptus oil, camphor, rosemary extract, and Methylsulfonyl Methane, or MSM – an organic compound that is the third most abundant mineral in our body.
Let the power of menthol, inner leaf aloe, and other natural ingredients support your active lifestyle. Experience a relaxed sensation by massaging Aloe Cooling Lotion into your skin at the end of a long day or post-workout.
Code | 564. Customer price: £16·56 (118 ml)
New! Payment by PayPal.

We now accept PayPal payments in our shop. Secure and easy. Another reason to shop with us.
Click on 'Shop Now' to find out more and place your order with us.